T4E®, a brand of UMAREX®, is proud to announce their new training pistol, the all-new Smith & Wesson* M&P®9 M2.0* T4E platform. This training platform joins the robust line of training equipment that Training for Engagement or T4E offers. Fully licensed by UMAREX with Smith & Wesson, the M&P M2.0 is guaranteed to provide a realistic training experience like no other.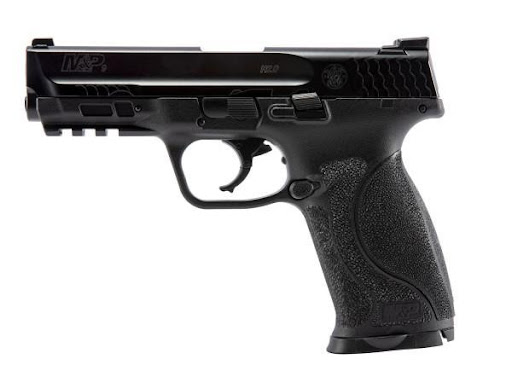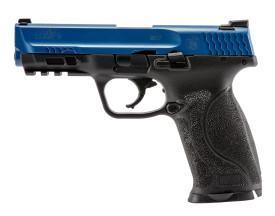 The all-new Smith & Wesson M&P 9 M2.0 T4E platform makes for a perfect force-on-force training gun. This .43 caliber paintball pistol uses common 12-gram CO2 cartridges and can shoot paint, chalk, or reusable rubber balls. The M&P 9, along with the T4E platform, features identical ergonomics and controls compared to its firearm counterpart and gives the shooter recoil impulse via the live blowback action slide. A spare magazine spring for shooting rubber projectiles is included as well as a cleaning squeegee, and a swappable large backstrap. Pistol comes in a black or black with blue slide, including a black plastic protective case with extra magazines available for purchase here.
T4E® is a brand of UMAREX sold and marketed by UMAREX and Umarex USA, Inc. The brands and models offered by T4E are either owned or officially licensed products. Agencies and facilities interested in partnering with T4E are encouraged to contact the brand by emailing information@t4eguns.com.
*Smith & Wesson, M&P, and M2.0 are trademarks of Smith & Wesson Brand, Inc. used under license by UMAREX.